---
It is my belief that God has a plan for each person on earth.
First and foremost is a relationship with Him. I marvel that God will use the day to day activities in individual lives to fulfil His plan. I will outline how a Catholic prophetess came to the leader of the Catholic Church with a call from God. Even though he listened and called on the whole Church to prepare and welcome the New Pentecost, diocesan leaders all around the world either ignored the message, or put it out without the importance that a direct call from God deserved...so God, turned to the man who was not a follower of the Catholic Church, but was open to the call of God that he had received directly in his soul, formed by the events and decisions he made in his life up to that point.
---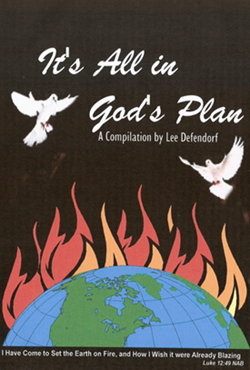 I want to begin this journey where the Church start-ed...Pentecost. In the Second Chapter of the Acts of the Apos-tles (Acts 2:1-12) it is written:
When the time for Pentecost was fulfilled, they were all in one place together. And suddenly there came from the sky a noise like a strong driving wind, and it filled the entire house in which they were. Then there appeared to them tongues as of fire, which parted and came to rest on each one of them. And they were all filled with the Holy Spirit and began to speak in different tongues, as the Spirit enabled them to proclaim. Now there were devout...